Busier than a cranberry merchant
"Busier than a cranberry merchant" is an expression my Grandmother used to use. It always baffled
my sister and I. Far as I can tell cranberries don't have a due date on 'em?
Anyway, been very busy at the new
Cowboy Technical Services
with a lot of mixing. We finished mixing
Ted Morris'
s debut record from Stockholm and headed over to the historic Pencil Factory Building in Greenpoint to master the stuff with Paul Gold at
Salt Mastering
.
After we got Ted's master all tweaked out we did the final sequencing on the upcoming New Heathens record titled "Hello Disaster" then as we were quite hungry from all this tweaking we headed back to Williamsburg for dinner.
It has been raining every few hours here for the last 7 weeks but riding in the pouring rain is no problem
when you have Peter Lugers as your destination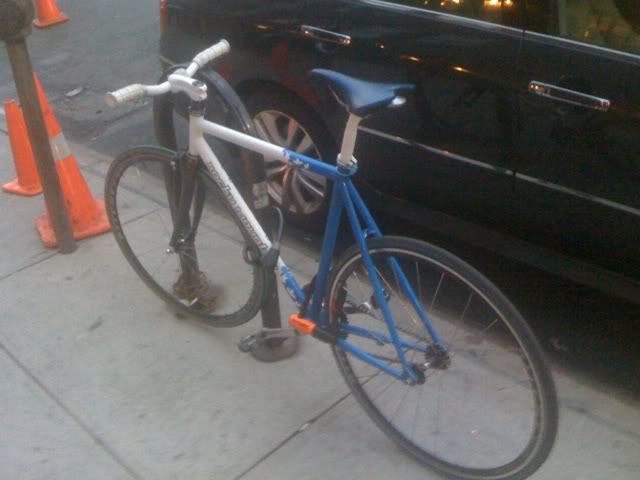 The Rocky Track locked up out front of Lugers.
Paul, Tim Hatfield and I proceeded with the Lugers experience.
Rolls with Luger sauce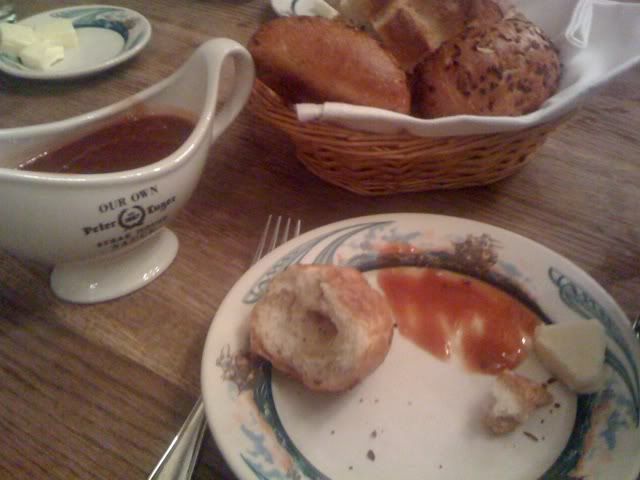 followed by the Lugers version of a salad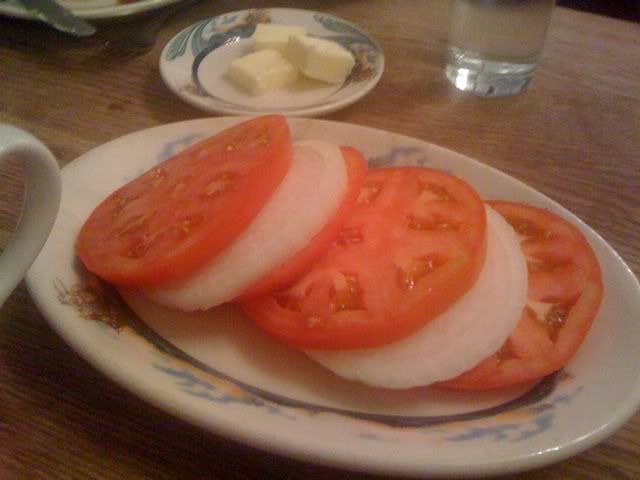 I'd never had the Lugers bacon before. I think it may have been oven cooked. Fantastic.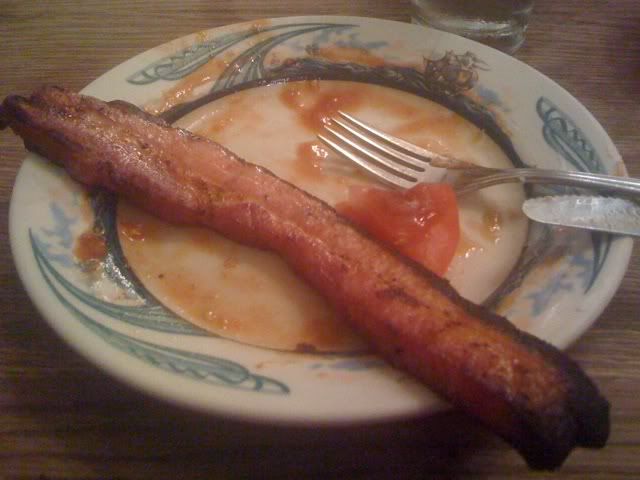 Steak for 3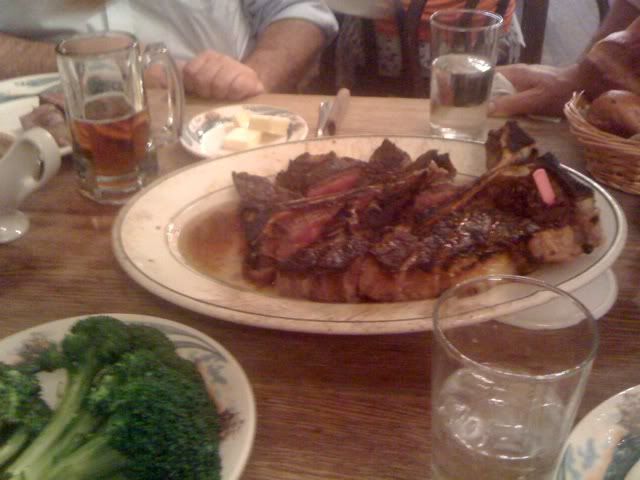 I didn't get a picture of the Lugers hash browns because knives and forks were flying at that point
And some streudel
I've said it before but Lugers aging process of their Porterhouse really brings out the difference in taste between the rib and tenderloin sides of the steak.
Back to more mixing this week with a great band from Cleveland called
Robbing Mary
and a fun gig with
Chip Robinson
and the Roscoe Trio the other night at the
Lakeside
.
Busier than a cranberry merchant.
Labels: Chip Robinson, Cowboy Technical, Peter Lugers, Salt Mastering, Ted Morris