In Room Coffee
So I'm in Tucson, or I should say, way outside of Tucson at the Hotel Conquistador Resort* for the 2007
TAPEOPCON
.
I'm on a panel today with other type A producer types talking about records they made. (I'm discussing
the
Bottle Rockets
"I'll Be Comin' Around" tune from the first record I did with them called "the Brooklyn Side".
Running into lots of people I know out here. Other Producer types and a lot of guys who build the hot as
hell gear we use to make the records. Some really outstanding overheard conversations like listening Aspen
Pittman (Groove Tubes) expain tubes to some suit over lunch. Any damn way.....
My room has probably the best hotel provided In Room Coffee Rig I've ever used. Pod style w good coffee too.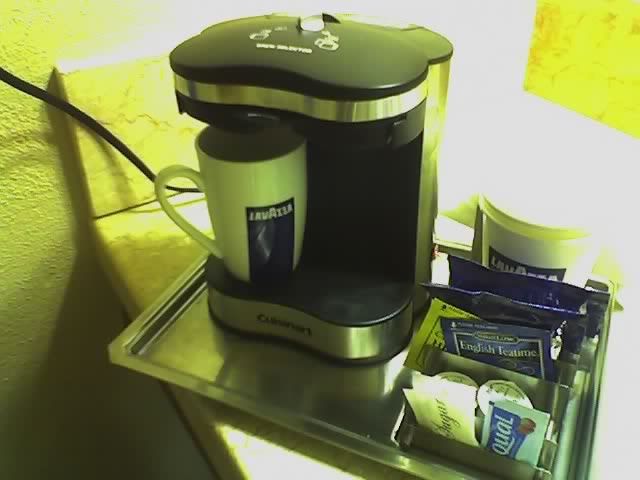 *Resort......old indian word meaning "room long way from lobby"