more food, tubular this time
Fontana on Geneva Lake.
Bratwurst.
So good.
Fresh Bratwurst, not pre cooked. Cooked over an open flame. Not boiled in beer. What are you thinking? Drink the beer, don't cook with it! Cook slow in Webber Grill using the cyclonic action. Watch them. Turn, cover, turn, cover, turn cover. Let the flames kiss the brats...put a little snap on the skin. Then they are ready. No fancy mustard needed. Regular Plochmans is great for brats. maybe a little Vidalia onion.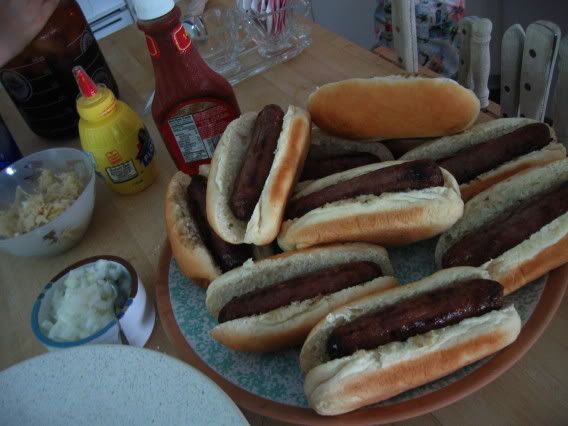 there is a trick item in this picture.... can you find it?
Bratwurst best enjoyed after a round the lake boat ride.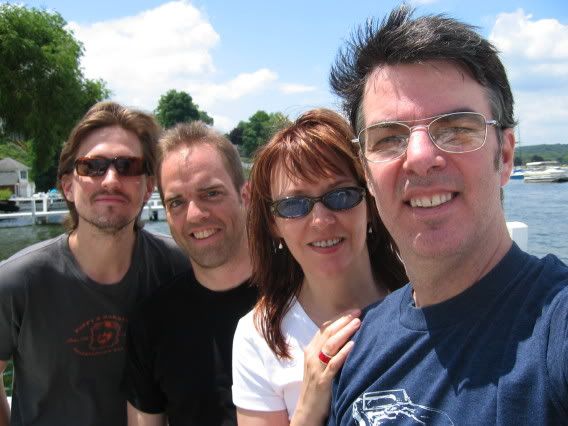 Mary Lee's Corvette
post round the lake boat ride 7/12/06
Konrad Meisner, Rod Hohl, Mary Lee Kortes, Eric Ambel