Spain Welcomes the Yayhoos!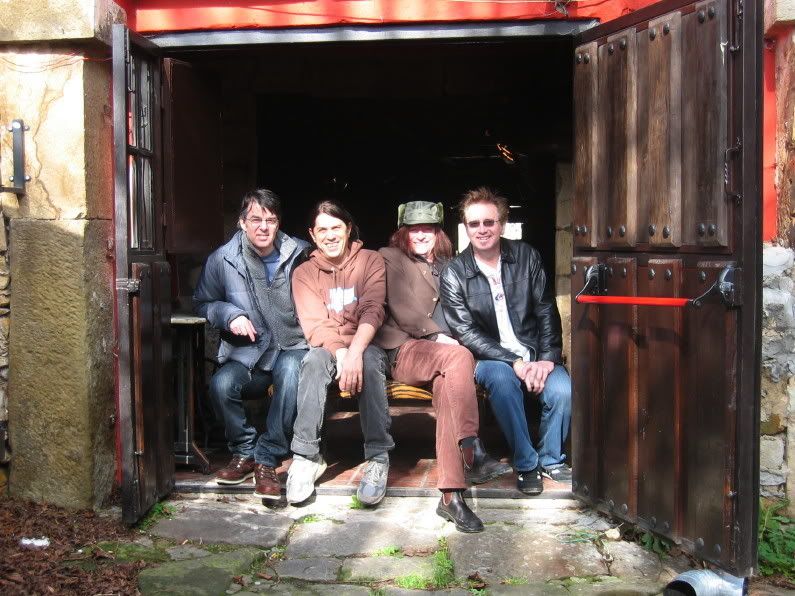 It has all been going really great for the Yayhoos over here in Spain. After a really easy flight on Iberia we were greeted by the folks from Love To Art (Promoter/Distributors). Last night we had a great time in this little village called Lierganes. Tonight we
are in Blibao, a couple blocks from the Guggenheim.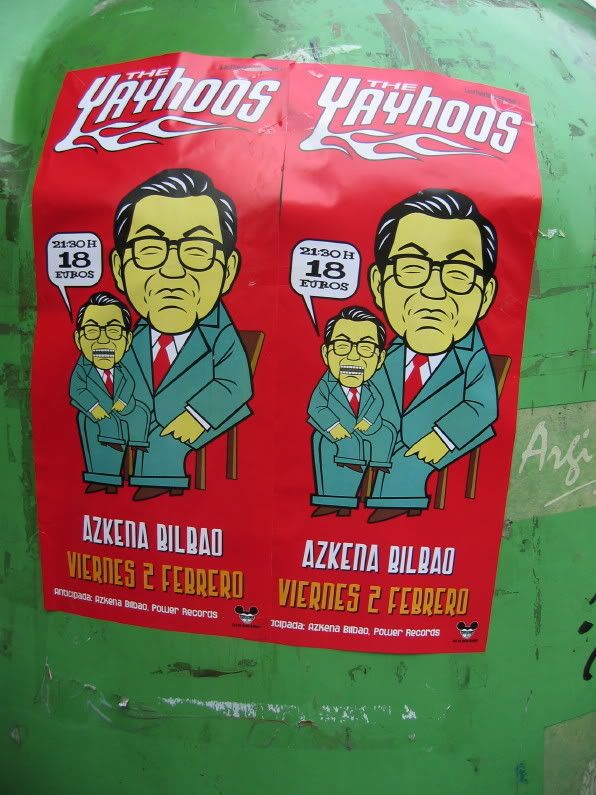 We stayed in La Cavada last night and I spotted this sculpture of a guy named Vincente Perez.
Known as "the Flea of the Mountain"