what can I say? (UK)
Hard to describe the last few days. We barely made it to Newcastle the other night.
We get to the Cluny very late after 2 flights from Spain and are greeted by a packed house of
people ready to rock w the Yayhoos on a Sunday night. I had been very sick but the guys and the
crowd helped me get through the gig.
It is hard to expain the US musician perspective on gigging in the UK. It has to be the hardest place
to play. Very hard to get around. Hard to eat... odd times...can't get stuff at certain times/places.
Traffic and the old roads are insanely tricky. If you live in the UK you are used to it. We are not.
Luckily we had the "Tom Tom" GPS rig that helped us get where we were going.
Also, we had the good fortune to play 3 great little joints this time too. A lot of times we get the
"You guys should have been at "So and So"
Great crowds. We thank you all for coming out and rocking with us on the most un-rock and roll nights
(Sun/Mon/Tues)
We flew to Amsterdam today from Bristol. The guys went into town. I've spent enough time
there and need to catch up some so I stayed here and found a little french place for a steak.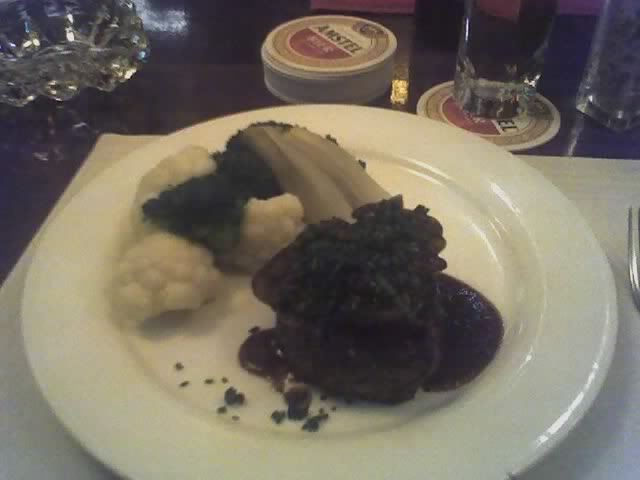 Really looking forward to powering into the next bunch of gigs.
Thanks again to the people who came out in England and to the bookers and the folks who worked the shows.