Whole lotta Rock @ Suma
So on another of my outta town producing trips I ended up in a little town east of Cleveland last weekend called Painesville, Ohio.
I was there to record the tracks for my friend Bobby's band the
Jack Fords
.
I had looked all over the net for a studio that could do live tracks on a 5 pc band w keys. I'd found a few places through some recommendations but the guys in the band steered me to Suma Recording. I'd link to their site but they don't have one. When I looked into the history of the place I had a feeling it would be good.
Half a mile off the road sits this big old house...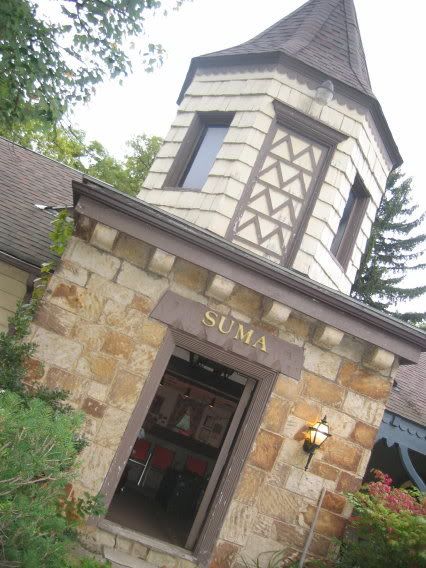 In that house is most of the gear and the history from the
Cleveland Recording Co.
where Ken Hamann and his crew recorded great albums by Grand Funk, The James Gang, Wild Cherry, Pere Ubu and the Outsiders. As far as I could tell the only thing newer than 1980 was the coffee, some magazines and their Pro Tools Rig.
Paul Hamann, his dad and his brother built the console from scratch in 1972 for the old Cleveland Recording. It may be the first example ever of a console with dynamics (Limiter/gates) on each input channel. Transformers in and out. Pretty fantastic.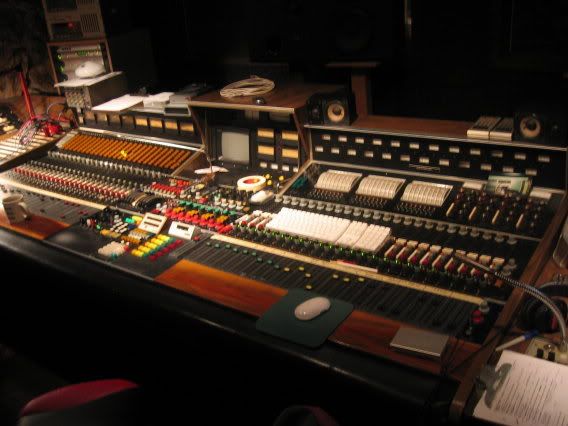 I had a great time working with the band. The room at Suma really sounded terrific. I was able to have everybody and their amps out in the room (except for
Brent The Singer
and the bass amp) I was able to balance the volume of the guitar amps with the fabulous
Dr Z Airbrake
attenuator designed by the late great Ken Fischer of
Trainwreck
. (roscoe kicks himself for not getting a trainwreck when the Hound offered to introduce him years ago...) The room was some sort of "great room" for some Cleveland fat cat's summer house that was built out of 160 year old barn wood. It sounded great.
Band worked real hard on the tracks. As I talked with Paul I found that a bunch of people I knew had been there recently including the
Black Keys
and
Don Dixon
producing
Chris Allen
with my good buddy Will Rigby playing drums.
Paul wanted me to say hello to Tony Maimone which I did while driving back to NYC in my GMC Suburban (full of gear and a bike sucking down petrol to beat the band) with the masters to 12 rocking tunes on my portable hard drive (to be mixed soon at
Cowboy Technical Services Recording Rig
in Brooklyn.
.....Little more Ohio....
You know I love the
Dr Z Amps
which are built nearby in Maple Heights. Bobby had a great rig with the Dr Z Route 66 and the Z-Best cabinet.
You can't see it in that pic but Bobby also has a great tele that was made for him by ace tele fanatic Phil Maneri at
5th Ave Fretshop
in Columbus, OH.
Thanks to all for a crazy good weekend.
************oh I forgot.
check out this 16 track machine.