Thank You Helsinki!
What a cool place. Tavistia has to be one of the best clubs in Europe.
Great sound, great stage, great staff, great crowd. Helsinki is a wild place.
It seems to have held onto its own identity, crazy language and culture (which has to be tough
wearing two pair of mittens most of the year!)
Right now we are in the airport getting ready to head for Stockholm and the gig
at the Hard Rock Cafe (which has a very dependable Cobb Salad). Dan is working
on his numbers puzzle, Keith is at the Bar, Terry is shopping and I just finished
this lovely little open face shrimp sandwich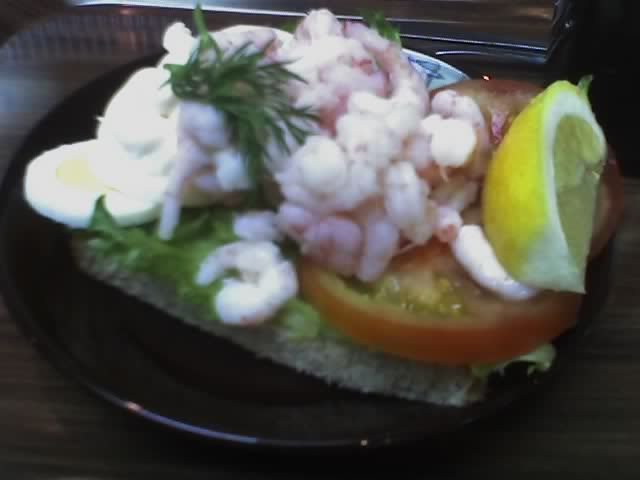 3 more gigs to go.....