Walworth Corn and Brat
Aug 4th found me at my folks house in Fontana, WI for my dads Birthday Weekend. While riding to Sharon in the morning w David we rode by the town square in Walworth where they were getting ready for the big corn and brat fest.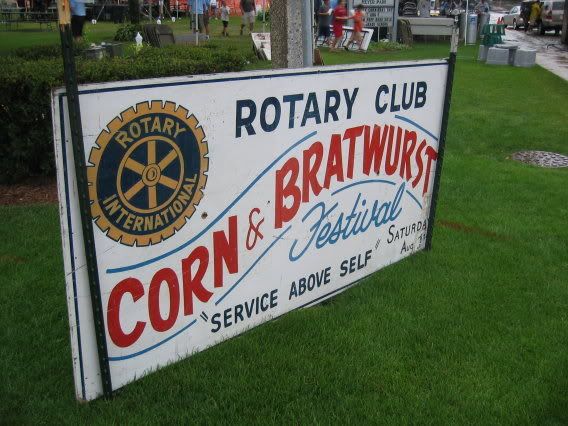 Early morning corn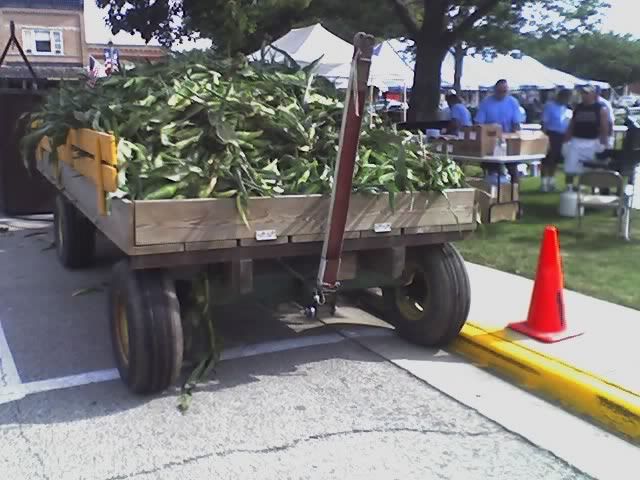 Here's a kid with one of the 2 corn roasters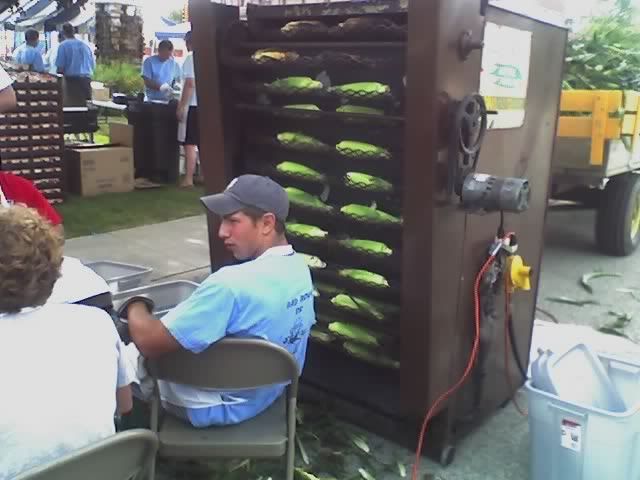 The kids pull the husk band and remove the silk befor putting the husk back and putting them in the rarck.
We got there just as rain started pounding down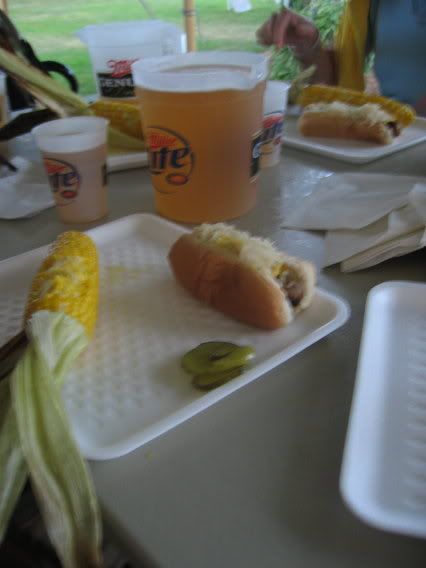 The corn all gets dunked in a coffee can full of butter!
the Bratwurst were pretty good too!