Holiday Food Post
In pics.
Champaign Ham from
Lobels
goes in.
Table preparations by the Lovely Wife.
Champaign Glazed Ham comes out!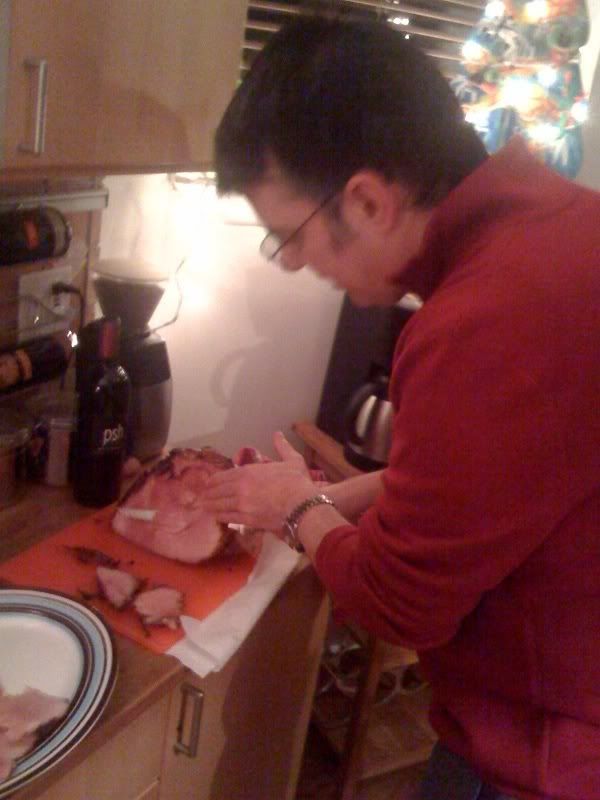 Ham Carving
Christmas Table
Christmas Plate...clockwise from Ham, Roberto's Cole Slaw, ML's Squash Timbales and Diana's Artichoke dish.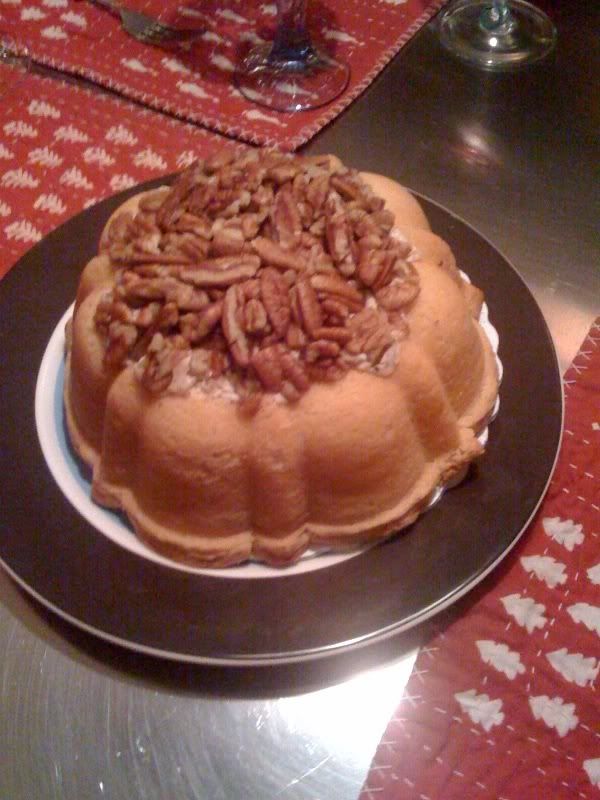 and the Texas Italian Cake.
Thanks to Roberto, Brooke, Diana, Lyn and Mary Lee.