once again...back in NYC
Just back from visiting my folks in Naples, Florida.
Weather there is very controversial. You never know if its gonna
be 78 or 81 degrees?
In the great lunches with my dad column....
We went to the
Dixie Moon Cafe
in Bonita Springs one afternoon.
It was our luck that it was Gumbo Day. They don't do a regular Gumbo
Day but they will take your number and call you the day before the next
Gumbo Day.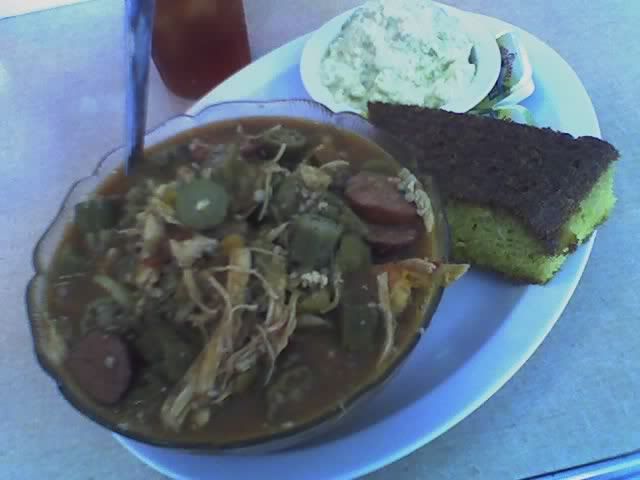 The folks at the Dixie Moon Cafe will also be happy to call you for Hoppin' John day too.
My folks had told me about spotting a bald eagle a couple times on the golf course. Guy likes
to hang out on the top of the condos accross the 9th fairway. Mom spotted him watching the
Egrets and Woodstorks fish the pond. We walked over and I got this funky phone shot. Can't
tell you how cool a bald eagle is. If you are lucky you'll see one yourself someday.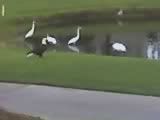 So tomorrow I hope to be reunited with my trusty laptop computer (that you all know I dropped in Stockholm weeks ago).
I've been trying to impress the guys working on it with my laid back attitude ("after your 3rd or 4th catastrophic hard drive
failure it all gets easy" and..."I'm not really in a hurry, you guys take your time and do a good job")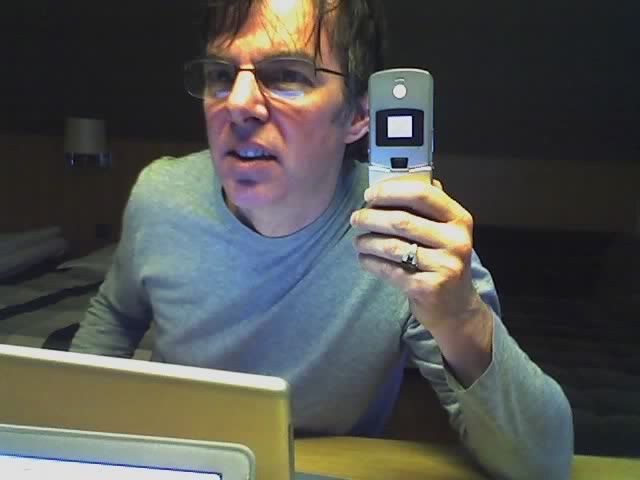 self portrait w trusty laptop and communicator.
I'm letting you know about my computer troubles again because I haven't been able to update
yayhoos.com
or
ericambel.com
for a while.
I've got a gig coming up with the Roscoe Trio in Au Sable Forks, NY on March 30
there's an info link at my
myspace
site